CUSTOM ORDER - Monogram - Last Name
---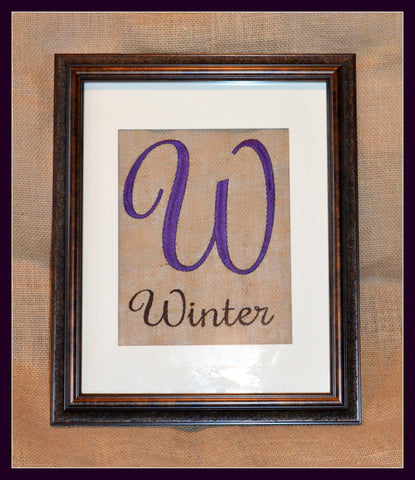 GREAT Wedding or House Warming Gift!
This would make a wonderful gift and addition to a home! Would look great at a front door!
First Initial of Last Name in Large Embroidery (Any Color Available) - Last Name Printed Below
Like this Custom Embroidery Sign...But would like it in a different color pallet or different design??NO PROBLEM! We can work together to design YOUR Custom Art!
You choose the colors and design and I will create the rest!
Embroidered on burlap - many colors available to choose from
Print is made to fit 8x10
(Smaller Sizes available at adjusted prices)
Print - $20
Framed - $30
Canvas Wrap - $35
Buy 2 for $35
GREAT GIFT! Beautiful Art Work for the Nursery
Wedding/Gift Registry Avaliable